Have you ever thought about growing a thick beard? Many men want to know how to grow a thicker beard since most of them struggle because of various reasons. Usually, as beard reaches a particular point, it will become all itchy and out of control, forcing a person to shave or trim a beard a bit too early. Moreover, poor care of facial skin will make your beard look thin and weak.
As far as a beard is concerned, for many men, it is linked with masculinity and power, depicting both leadership and wisdom. But before we dive into
beard growth tips
, it is essential to highlight the
qualities of a good beard
.
How to Grow a Thicker Beard – The Qualities of a Good Beard:
·
Thickness:
It refers to the hair count in your beard
·
Liveliness:
Shows how lively your beard is and requires a lot of care to achieve a lively beard
·
Length:
How long is your beard?
Usually, individuals find themselves struggling with thickness. While you seek an answer to why you are unable to grow good facial hair, the blame is probably on your genetics. Individuals with a higher level of testosterone can end up with a full beard. Others, however, tend to struggle with the growth of their hair.
As you think about how to grow a beard faster, the facial hair grows about half an inch per month. So, unless there is a problem with your skin, you are going to grow the same. Considering thickness, it depends roughly around 85% on your genes, giving you a space of 15% to work with and improve your beard.
So, you can do a few different things to improve your beard.
What makes beard thicker?
There are instances when you may feel that your mate grows a full beard in just a few weeks while you have to wait for a whole year to achieve a similar outlook. Well, it is growing at the same rate and the difference is just because of the thickness.
Normally, the thickness depends on three factors:
·
Beard color:
People with darker beards tend to look thick and full
·
Beard density:
It refers to the thickness of the beard and how much hair you have in it
Diameter of the Strands:
diameter of your hair strands matter a lot in making a beard look fuller and thicker
While genetics stand among significant factors, it is not the only one that determines the thickness of your beard. Other elements include your age and overall health.
We often see teenagers being disappointed because of the patchy beard. However, as you grow older, the hair starts becoming thick and the patches may disappear over time.
Even with good beard genes, only a limited number of teenagers can grow a full beard in the first few years of their facial hair growth. As you step in your twenties, the facial hair starts reaching full potential and in your thirties, you'll be able to experience fully thick and developed beard. However, if you are unable to grow a full beard even in your thirties, it refers to the fact that the full beard is probably not in your genes.
Although you might be unable to speed up the growth process of your hair, there are a few things that you can do to get a thicker and fuller looking beard. Here, we will talk about how to grow facial hair that will make your beard look thick and full.
How to grow a thicker beard? The four-week rule
The 4-week rule motivates you to grow a full beard, assuring that you reach the full potential. If we say the truth, most guys cut down the beard before it can grow to its full. Most of the individuals find facial hair itchy as they reach the second or third week, getting annoyed so much that they end up trimming their hair.
There are two primary reasons for the itchiness you feel when growing the beard. First, you have poor grooming habits and you don't moisturize your skin appropriately to withstand the hair follicles as they pierce through your skin. Second, the growth of new hair irritates the skin for the first few days. For that, you can do these things to deal with the beard itch.
If you are looking for the trick to grow a thicker beard, you need to learn how to get past the four-week mark. Even if you are a person struggling with patches, you need to stay calm and patient if you are interested in growing a full beard.
As you hit the four-week mark, you will start seeing the hair connecting and filling the gaps. Here, you'll be in the best position to evaluate yourself and consider whether you want to proceed or not.
In short, if you are interested to grow a thicker beard, you need to commit with yourself and get past the 4-week mark to allow your facial hair to take shape and start growing more rapidly. In case that you trim or shave before the given period, you will interrupt the process and won't be able to get a thick beard.
Before you start growing your beard! Here is what to do
There are a few things that you can do before you begin growing your beard to grow a thicker beard
.
Begin by washing the beard regularly but avoid over-washing it as it can dry out the beard for you, making it prone to damages. You can use the
Beard Wash by Mountaineer
for better effect.
Moreover, you should start applying some beard oil starting from day one. It will help in avoiding the itchiness and irritation, helping you to grow a soft and thick, healthy beard. You may like to use
Beardoholic Beard Oil

.
If you are noticing glaring patches or lack of density, you can give it some boost, you won't believe but having difficulty in growing a beard might be a good omen. Studies suggest that individuals who are unable to develop thicker hair at a young age have lesser chances of going bald.
What to do next?
As you go four weeks without shaving, the next steps are fairly simple. There are two choices for you now, with one letting you grow beard simply on its own and the second to shape, sculpt, and groom your facial hair. Moreover, as you look for beard growth tips, here are some grooming mistakes to avoid.
While you get more man points if you grow your beard naturally, grooming helps in attaining a better outlook. Some people love to groom beard as soon as they start growing it. However, you might be unable to figure out the natural beard lines, causing mess as you grow your beard.
For trimming, you can consider trimming with scissors or best beard trimmer and never forget the use of beard oil to moisturize your skin.
7 Ingredients to help you grow a thicker beard faster
Growing a thicker beard will require you to do a few different chores as you proceed. After you are done with the 4-week routine, you can give your beard some extra care by introducing these beard-growing agents in your life:
The healthier your skin is, the better your beard will be. Thus, using a good moisturizer will come a long way. Clean your face regularly and wash it appropriately to exfoliate and remove dead skin cells. With a good moisturizer like
Leave-in Conditioner by Honest Amish
, you will feel your beard growing thicker and better.
Apart from that, you will benefit from the following:
1. Castor oil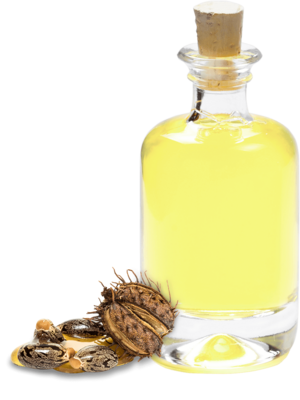 It comes with omega-9 fatty acids that is commonly known as the ricinoleic acid, helping you regain the lost moisture.
2. Nicotinic acid
Also known as niacinamide, this is a vitamin B3 which will help your beard hair growth by increasing hair follicle density. Moreover, the existing hair shafts will be improved too. Apply it twice a day, six to eight drops, on the affected area, and rub gently to cover the entire area thoroughly. Don't rinse it after applying.
3. Copper peptides
Wrinkles tend to form on our skin as we grow older and our hair tends to get thinner. So, we need something that can help us keep a thicker beard. Copper peptides have healing properties and are used in making skincare products since the 1970s. They can act as anti-aging agents for your skin and help you in maintaining a healthy beard.
4. Hyaluronic acid
Hyaluronic acid assists you in growing thicker beard by moisturizing your skin. Moreover, it also has a positive impact on the hair strand diameter. Including it in your skincare routine will be very helpful in keeping your beard thick and full.
5. Caffeine
Caffeine extract allows you to grow better hair by counteracting the protein that suppresses hair growth and division of hair cells.
6. Piroctone olamine
Piroctone olamine helps in increasing the number of hair in your beard when it is in the anagen phase. Individuals who use products that have piroctone olamine report better beard growth.
7. Rosemary oil
Rosemary oil helps in strengthening blood circulation in your skin, promoting healthier beard hair growth.
Your guide to taking supplements for beard hair growth
There are many people who want to stimulate beard hair growth with the help of supplements. When you talk about how to grow a thicker beard, nutrition plays a big role in it.
Some of the minerals, including copper, zinc, and a few vitamins, as well as the iron, play a decent role in the growth of thick hair. Moreover, you can also consider biotin, for which this
bestseller by Sports Research
can come in very handy.
Apart from this, you can consider the use of supplements that contain vitamins B6 and C. You may also find flaxseed oil, beta-carotene, and nettle being used commonly in many hair growth supplements.
However, more than supplements, you should watch out your diet. While supplements will have a positive impact, if the diet is not good, you won't be able to attain the benefits at its best. Incorporating the supps are certainly helpful for the growth of thick and full beard.
But, the notable thing is that if you don't have hair growth in your genes the vitamins won't be able to grow thicker beard for you.
Also, the impact of taking additional vitamins and minerals won't be the same for all the individuals. And the most important of all, never take a supplement without consulting your doctor for appropriate dosage.
Maintaining the growth and health of your beard
Use beard oil regularly
Moisturizing your beard is essential to stay away from the itchiness and grow a healthy beard. For that, you can consider using good beard oil.
As you are about to select your oil, consider using the one that comes with jojoba. It is pretty similar to the sebum produced by human skin and will work more naturally to help you grow a thicker beard.
Moreover, always choose a beard oil that comes with natural ingredients. Individuals who have their skin exposed to harsh climate and weather as well as chemicals should wash the beard regularly and apply oil on a regular basis.
Trimming beard appropriately
Trimming your beard properly is one of the most important elements for keeping a good outlook. As you cross the four-week mark, it would be better to go to a barber who has experience in dealing with the beard. There comes a point when you might be able to trim beard on your own. However, it requires practice and assuming that this is your first time growing a full beard, we don't want you to ruin it.
If you are doing it on your own, get yourself a good trimmer, and define your neckline. Then, pick the trimmer and start shaping your beard. Considering the length of beard you require and how thick and full it is growing, you can trim it twice a week or as required.
A pro tip here is to avoid trimming beard after taking shower because it can trick you in cutting way more bread than necessary. For appropriate trimming, you can get help from this
Philips Norelco Beard Trimmer
, and check out these
ear and nose trimmers
for a finer finish.
Getting the shampoo and conditioner right
People tend to use conditioner and good natural shampoo for the hair on their heads. However, what they don't understand is the fact that beard hair can benefit from it the same way.
Once you apply the conditioner to your facial hair, let it be there for a few minutes. Then, wash it off after some time to get the benefits. To know when to remove the conditioner, glide your hand through your beard. It should go through your beard fairly smoothly.
Do note that a good conditioner can help you strengthen your beard hair and attain a thicker beard. So, never shy in investing in a good conditioner such as this
Leave-In Conditioner by Honest Amish
.
The big myth about shaving beard
People who look towards how to grow a beard faster tend to hear the suggestion that shaving can offer great help.
Stating it clearly, there is no evidence to back this theory. So, it is a myth and you better don't fall for it. Your beard may appear slightly thicker after a shave but it is nothing than just an optical illusion.
The reason is that the hair near your root tends to be darker and coarser. So, you feel that you are growing a thicker and fuller beard. As it progresses and length increases, you won't be able to see any noticeable difference in your beard hair.
3 ways to grow a thicker beard for older people
Getting into your 30s, the thick beard you dream of will be there for you. However, individuals who don't have it in their genes will certainly struggle. Here, if you fall in the latter category, you are left with 3 options only.
But before diving into the details of these options, it is important to state that embracing your beard as it stands is probably the wisest decision. You will still be able to style your beard in a few different ways.
As for getting thicker beard, the three options are:
Minoxidil (Rogaine)

Beard Implants

Hormone Therapy
All three have their benefits and drawbacks. So, you should consider the positives and negatives thoroughly before you opt for any of these three.
What is Minoxidil? How it works?
Minoxidil is commonly known to many as
Rogaine
and it was a drug introduced for treating high blood pressure. While it is an effective medicine for people with blood pressure issues, one of its side effects is that it triggers hair growth. By 1988, it became the first drug approved to induce hair growth and is used in many products. There are many
studies and cases showing the effectiveness of minoxidil
How it works?
Some people report that minoxidil was very helpful in growing thicker beards while others don't have the same opinion. It is of no surprise that the drug does not work the same for everyone.
Rogaine does not promote new hair growth. In fact, it stimulates the follicles that exist on your skin already. There are three different phases in which your hair grows, namely anagen, catagen, and telogen. Rogaine elongates the Anagen phase that promotes your hair growth.
Do note that the effect of rogaine diminishes as you stop its use.
Moreover, some drawbacks to using rogaine include dryness of skin, itching, and irritation as well as low blood pressure. Also, some of the individuals report just a little weight gain (though there isn't any scientific evidence to prove it).
Before you use rogaine in any circumstances, never forget to consult your doctor.
Beard Implants
The second way to promote bread growth faster is with a beard transplant. Just like your regular hair transplant, bread implants are also seen as the extreme measure to attain a thicker beard. The process works but there are many considerations for you.
Bread implants can give you the hair that you are looking for. However, the notable thing here is that the hair for the implant is taken from the patient's head. Moreover, the process is long and surgery takes a few hours.
The benefit of using this method is that the hair will grow back as they fall out. However, you certainly are getting yourself into a surgical procedure and the pricing isn't always on your side.
So, we better suggest you embrace what your genes gave you rather than taking this extreme measure.
Hormone therapy
Last but not least, to grow thicker beard, you can opt for hormone therapy. Generally, you have pills and injections as well as creams to aid this process. Individuals who undergo this process report that their beard hair becomes thicker and better. However, the success rate isn't as good as the beard implants.
Also, as you are dealing with hormones, altering natural operations will risk your health. While having facial hair is certainly great, it is probably not worth any kind of health risk. After all, you can use the natural ways and products listed to boost your facial hair growth.